Alchemy of Amino Acids Amino acids are essential to life. They are central to virtually every function of the human body. All body tissues – every muscle, hair, nail, enzyme, and brain cell – is made of amino acids. They are the precursors to happy and sad brain chemicals or neurotransmitters.
The pool of amino acids is highly dynamic, changing moment by moment by shifting the flow of metabolic pathways in response to multiple physiological signals. The benefits of taking amino-acids to improve your health can hardly be overstated. They are central to the bio-chemistry of your body. They play a major role in nearly every chemical process that affects both physical and mental function.
Ensuring a balanced and optimal intake of amino acids becomes critical for prevention as well as treatment of many chronic illnesses. Discover the therapeutic potential of amino acids from improving libido, relieving pain, stimulating weight loss, slowing ageing, easing pain, balancing mental health, and optimising gut function to boost energy.
Free Audio Precis
Download your free audio precis of Vanita Dahia's 'Alchemy of the Mind' book today!
Alchemy of Amino Acids explains
The play of brain chemistries in mood, stress, anxiety and depression.

How neurotransmitters, diet and nutrient depletions affect the gut, adrenal fatigue, thyroid and mental health.

How toxic exposure, genetics and environmental pollutants impact on mood.

How to assess, interpret and manage neurotransmitters naturally with self-assessment questionnaires and functional pathology lab testing.
Get your copy of Alchemy of Amino Acids today!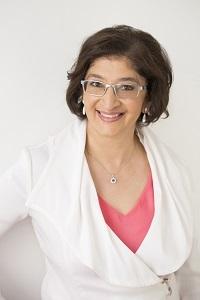 About the Author – Vanita Dahia
As a board-certified fellow in anti-aging and regenerative medicine, my mantra became 'your biography is in your biology'. Integrative medicine is a science of blending conventional with complementary medicines using validated assessment tools and evidence-based targeted treatment approaches. It incorporates optimising diet, lifestyle and exercise interventions with a holistic approach. It aims to embrace physical, psychological, social and spiritual well-being. She has more than 30 years expertise in compounding pharmacy, R&D in innovative formulary, herbal medicine and integrative medicine.
She incorporates her technical consultancy with pharmaceutical compounding knowledge together with herbalism, homoeopathy, Ayurveda medicine and energy medicine like pranayama & meditation to achieve the best health outcome.
Vanita received her training in anti-aging medicine through association and membership with the American Academy of Anti-Aging Medicine (A4M and A5M) and Professional Compounding Centres of America and Australia (PCCA).
"There is an increasing incidence of epidemic proportions of calorie rich, nutrient poor diets contributing to many illnesses in the millennial to the post war generations, ranging from metabolic syndromes to nutrigenomics related diseases. Vanita Dahlia's book will be an essential compendium to the experienced and the novice practitioner of integrative medicine. I am grateful she has contributed her vast knowledge of amino acid in a practical and digestible format."
"Vanita, I admire your passion and commitment in assisting health practitioners world-wide in understanding the power of amino acids for health conditions. Congratulations on yet another book, Alchemy of Amino Acids. This book has helped me finally understand amino acids as it is it so easy to understand, implement the essential information and stay current. I mandate that everyone has a copy of this book, a great training tool."
"Excellent companion for all Integrative Medicine practitioners. Next to vitamins and minerals, amino acids are essential building blocks that play a huge part in clinical medicine. Vanita Dahia has done it again with this long-awaited book Alchemy of Amino Acids, an essential guide to the use of amino acids in the functional approach to physical and mental disorders. This book gives step by step guidance to each amino acid explaining the physiological function, deficiency syndromes and how to use them therapeutically in clinical practice. Huge gratitude and appreciation."
"After her first book, Alchemy of the Mind, Vanita has done it again with Alchemy of Amino Acids. This book just like the first one contains all the information one would ever need to know if they were interested in a complete analysis of the functions of amino acids, how to determine their balance in the body, how to adjust them if out of balance, thus affecting permanent resolution of symptoms in a natural way. I highly recommend this book to all practitioners as a worthy addition to their arsenal."