Mentoring
I am dedicated in supporting health professionals in education and clinically relevant know-how.
Need guidance at a clinically practical level?
Want to know how to manage a complex case?
Need hand-holding through your case?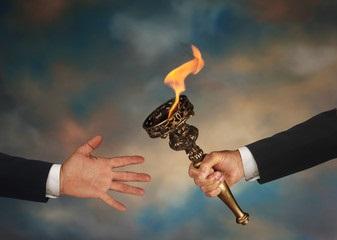 My mentoring services is intended to help to guide you through the process of gaining familiarity with the theory and practice of integrative medicine, and also to facilitate partnering with your affiliates within your practice model in a cohesive mutual learning environment. Peer mentoring also serves as a valuable resource of clinical and practical know-how.
I hold your hand as a health practitioner to assist you in working up a find tuned diagnostic assessment regime, treating your patients with an integrative approach employing scientifically validated functional pathology testing and evidence-based natural therapy treatments.
Over the years, feedback from my mentees and delegates has encouraged me to offer individual or group mentor sessions. Health practitioners are seeking to collaborate with other like-minded practitioners, share ideas, troubleshoot the cases, and up skill themselves in a practical clinical setting.
The aim of mentoring is to unravel a complex case, prioritize assessment and diagnostic options, delve into understanding the chemistries based on lab results, and develop a tailored evidence-based natural treatment plan.
Integrative Approach
As health practitioners, we are obliged to maintain continuing education and are often bombarded with theory rich academic transcripts from our esteemed specialist peers. The problem lies in utilising up-to-date research in your clinical practice.
We aim to provide simple, step-by-step practical clinical guidance to transition your patient with the whole health approach to optimal health.
What will you get?
Structured follow up on client case presentations – get an understanding of your patients case by identifying underlying causes, what has worked, what should be considered
Know when to refer to other health professionals – your health services may need to be complemented by services of other health professionals whether it be physical therapies, specialists, all non-conventional therapies such as hyperbaric oxygen therapy
learn how to use your compounding pharmacist – how to tailor a unique formulation for your patient to optimize dosage and reduce intake of numerous supplements
keep updated with current pharmaceutical interventions – some pharmaceuticals used unconventionally for therapeutic benefit have been shown to be beneficial for adjudicative therapy where conventional pharmaceuticals have either not worked or presenting as many side-effects e.g. low-dose naltrexone
up skill on"out-of-the-box"therapies – practitioners will be made aware of therapies that are not considered conventional and have been shown to be beneficial e.g. electrical stimulation therapy, hyperbaric oxygen therapy, hyperthermia, peptide therapy, IV nutrient therap
I will constantly fine tune mentor services to suit the needs of the health practitioner.
You will get the benefit of Vanita's knowledge in compounding pharmacy, naturopathy and integrative medicine, easy to implement approach to problem-solving in the context of real clinical cases.
Platform: Zoom or Skype – moving to Zoom or Skype as the platform for delivering the case presentation sessions – easier to use, more user friendly. And we can record the video as well as the audio for you to watch later.
Functional pathology – get the right test, understand its chemistries
Supplements – deciphering and choosing the right supplement in light of the many brands of local and international supplement and protocols
Mentoring Sessions
Individual mentor session
Need one-on-one mentoring guidance for a specific case?
You may wish to book a 30 minute or one hour mentor session with Vanita.
Please provide all patient history, test results and medication regime prior to our session.
Note that any time required for review of tests or material provided will be incorporated within the mentoring session appointment.
Group mentoring
Interactive discussion session on a mutually agreeable topic or case study will be conducted in a cohesive and progressive discussion format. Each participant should feel empowered and motivated to contribute, share, comment or advise aiming specifically to up-skill all participants collectively. Research and development continues to expand. As a result we may need to call upon our esteemed peers for further guidance.
Specialist mentor groups
An expert esteemed peer practitioner may be called upon to share their knowledge with a group of integrative health practitioners on a specific case or topic. For example, we may call upon a methylation expert to share their updated research all the understanding of biochemistry is in a particular case study.
Alchemy of health mentor groups
If you have subscribed to 1 or more of the alchemy of health series, you will be entitled to book in for a complimentary mentor session. Any additional sessions may be booked as either an individual, group or specialist appointments.
Note
Mentoring services are dedicated to the health care practitioner. Any recommendations and advise provided is based on information provided to me about your patient. Recommendations provided by Vanita Dahia do not constitute a consultation with your patient. The onus is upon the practitioner to review the recommendation provided in context of your patients clinical picture, medication regime and patient examination. Vanita Dahia takes no responsibility of your patients health.
Referral
You have the opportunity to refer your patients to me as a health care provider. When you refer to me, I will perform my duties in accordance with my clinical expertise as a health care provider within the confines of my governing body. You may elect to keep updated and "in the loop" on a patient-practitioner-doctor triad relationship. Please relay your intention at time of securing the referral.
Error: Contact form not found.