Neurotransmitters and Endocrine Function at Naturally Good Expo Sydney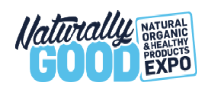 Date: 29 and 30 April 2018
Topic 1: Neurotransmitter disruptions in Mental Health
Topic 2:  Nuts and Bolts of Adrenals, Hormones and the Thyroid
Organisation: Naturally Good Expo
Venue: International Conference Centre (ICC), Darling Harbour. Sydney
Invitation from: Lisa Crawford Jones
Registration: https://naturallygood.com.au/?utm_source=NGS18&utm_medium=speaker&utm_campaign=emailsig
Program: https://naturallygood.com.au/whats-on/education-program/practitioner-theatre/
Archive Link: https://web.archive.org/web/20180224033603/https://naturallygood.com.au/whats-on/education-program/practitioner-theatre
Topic 1
Neurotransmission Disruptions in Mental Health Disorders
The Science and Natural treatment approaches in Stress, anxiety and Depression
Depression and comorbid mental health disorders have been shown to increase the level of physical and mental impairment with subsequent advancements in metabolic dysfunction. Depression is expected to be the second major cause of disability adjusted life years, following ischaemic heart disease by 2020 (World Health Organization).
Early recognition and treatment of mental health disorders is important to prevent development of stress, anxiety or depression and complex mental health conditions.
The specific understanding neurotransmission pathways, pyrroles, methylation and nutrient imbalances in the context of neurotransmitter influences and its correlations with diet, hormones, stress, sex drive, weight gain and adrenal fatigue provide a novel and effective approach to combating the stress and anxiety underpinning depression.
Patients with mental health problems are a perplexing and rewarding challenge. Developing the expertise & confidence that can make incredible changes in people's lives is what makes what we do so worthwhile.
You will gain reliable expertise that will support you in achieving outstanding clinical outcomes.
The presentation will provide an overview of the latest prospects of assessments, the relationship of diet, nutraceuticals and genetics in mental health.
Learning Objectives:
• Parameters of testing in mental health, what to test, how to interpret results and how to treat the patient
• Understand inter-relationship of neuro-transmitters and neuro-modulators with the various testing options of pyrroles, histamine, nutrient imbalances, methylation and genetics
• Correlation and perceived benefits of specific nutrients, dietary modification, antioxidant, amino acid in depression, stress, and anxiety.
• Natural evidence based treatment approaches
Topic 2
Nuts and Bolts of Adrenals, Hormones and the Thyroid
Clinical perspective of regulating the endocrine system naturally
Adrenal, thyroid and Hormone and their vasomotor symptoms are expected to be the most prevalent disease over the forecast period owing to increasing number of men and women approaching the meno- and andropausal age.
Chronic stress and adrenal exhaustion are some of the most common presentations in clinical practice today. Fatigue, insomnia, weakness with associated hormone imbalance, moodiness, weight gain, immune dysfunction, bone loss and low libido are all linked to a compromised endocrine function.
The adrenal gland is the home of the fight or flight stress response and works in synergy with the thyroid hormones for energy and weight regulation. The relationship between endocrine hormones can disrupt the effective communication and collaborative hormonal functions of the adrenal, thyroid, and reproductive glands and exacerbate imbalances in the neurotransmitter systems and the valuable microbiome.
Learning Objectives:
• How does the adrenal hormones impact on hormones and thyroid
• Explore the multidirectional influences of sex and thyroid hormones on the physiology
• Optimal assessment options, which test is best
• How to interpret results and correlate to physiological symptoms
• Comprehensive natural treatment options within a clinical context