Book Launch – Alchemy of the Mind
Vanita Dahia would like to invite you to join her at the launch of her very first book:
Alchemy of the Mind
Date: Wednesday 15 March 2016
Venue: Elyros Restaurant, Level 1, 871 Burke Road, Camberwell, Melbourne, 3124
Time: 6:30pm – 8:00pm
Alchemy of the Mind offers an engaging and informative look into your thoughts, emotions, feelings and memory. Whether you suffer from stress, anxiety, depression or addictions, one pill may not be the solution. Change your brain with simple nutritional supplementation using self-help tools in this book.
Vanita reveals how to achieve happiness through balance of chemicals that connects the brain with the gut, stress, cravings, addictions, and libido. Your biology is in your biochemistry. Testing of brain chemistry with functional pathology maps out a pathway to a targeted natural support for the nervous system.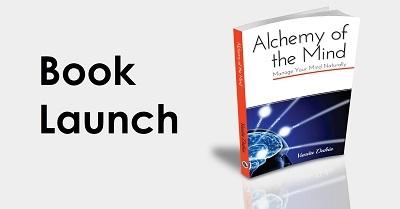 Alchemy of the Mind explains in detail how:
The play of brain chemistries in mood, stress, anxiety and depression
How neurotransmitters, diet and nutrient depletions affect the gut, adrenal fatigue, thyroid and mental health
The impact of toxic exposure, genetics and environmental pollutants on mood
How to assess, interpret and manage neurotransmitters naturally with self-assessment questionnaires and functional pathology lab testing
Vanita will be inviting her practitioners, peers, colleagues, patients and friends to enjoy this very special occasion.
Everyone is most welcome and light refreshments will be provided. Places are limited.
Please register to attend at http://vanitadahiabooklaunch.eventbrite.com.au
If you can't attend, why not secure your personally signed copy of Alchemy of the Mind now? Purchase online here.
Vanita is really excited and is looking forward to seeing you there!