Holistic Retreats – do they create measurable physiological and psychological changes?
by Vanita Dahia
I was inspired by the tutelage and support of John Vasta and Heather Musgrove of  Vasta Retreats, a retreat of vision, awareness, and strength through acceptance
Heather Musgrove and Vanita Dahia have worked towards measuring the stress hormone, Cortisol and a number of relevant health parameters  in delegates before and after the retreat as a measure of benefit of the retreat.
We are proud of Heather's work in publishing a poster of Holistic Retreats at 2017 Metagenics International Congress in Sydney.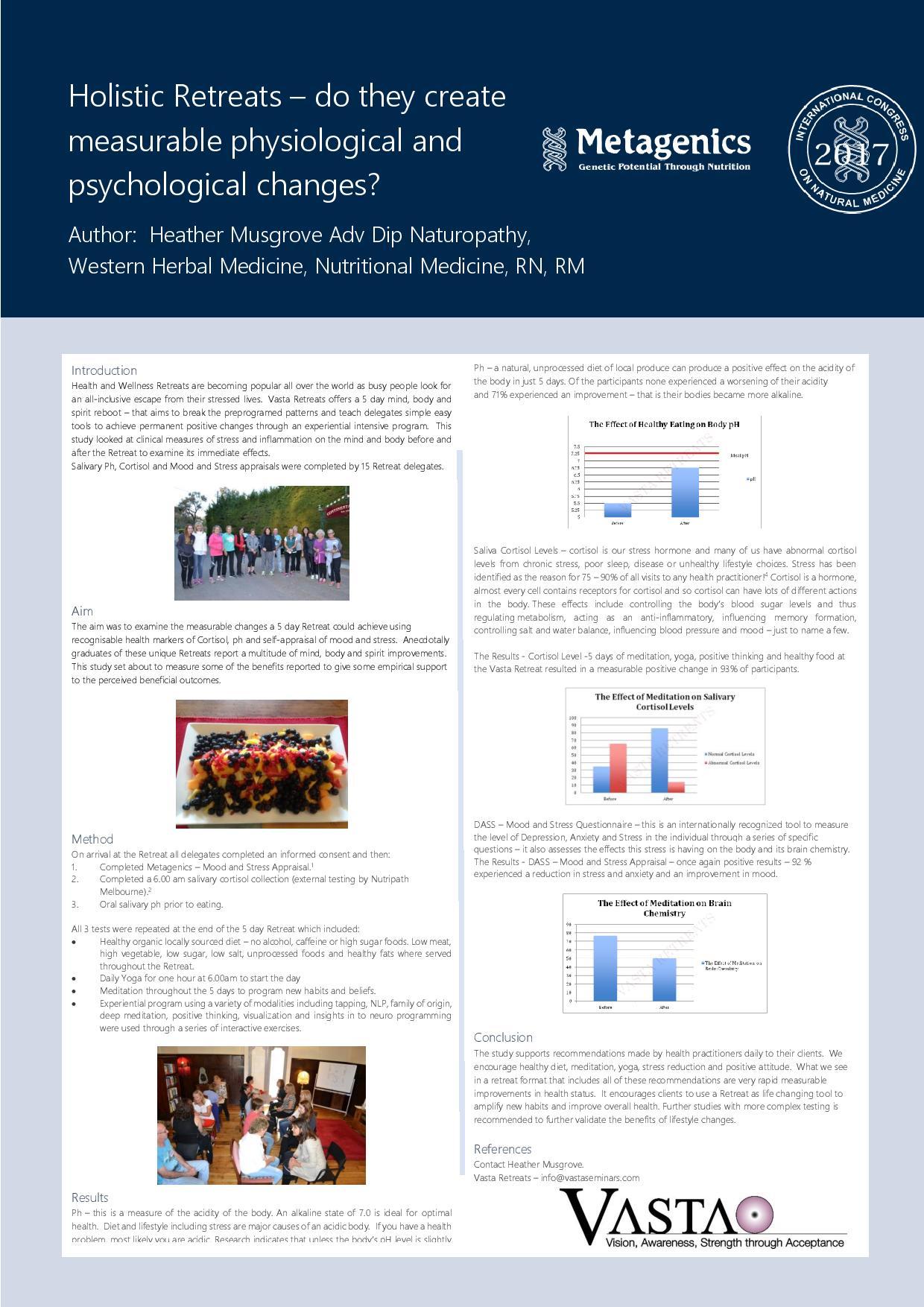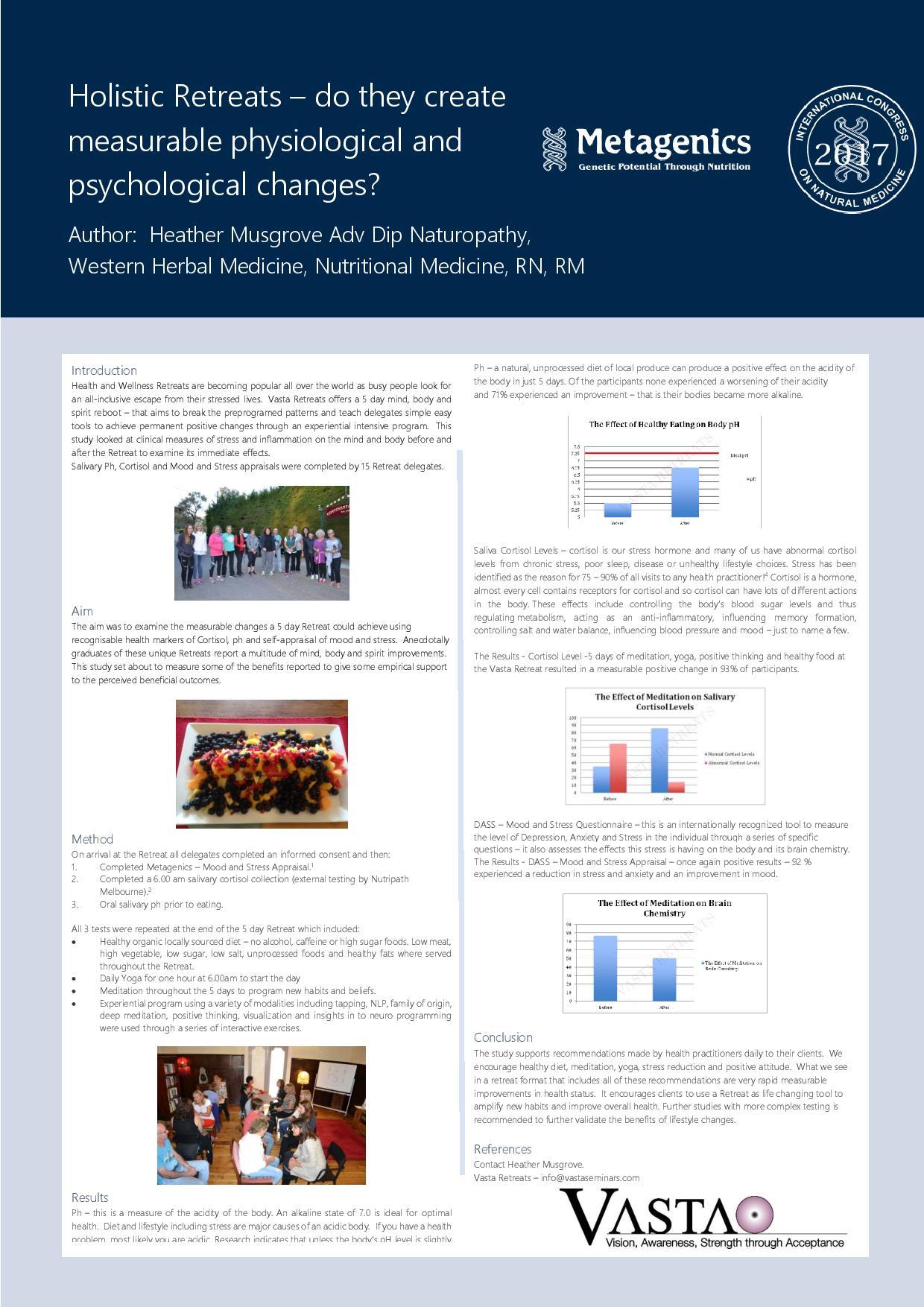 Health and Wellness Retreats are becoming popular all over the world as busy people look for an all-inclusive escape from their stressed lives. Vasta Retreats offers a 5 day mind, body and spirit reboot – that aims to break the preprogramed patterns and teach delegates simple easy tools to achieve permanent positive changes through an experiential intensive program. This study looked at clinical measures of stress and inflammation on the mind and body before and after the Retreat to examine its immediate effects.